We thrive on genuine connections and friendships built here at Clubhouse. And with our App Icon, we are able to shine a light on a diverse array of impactful community leaders. A stellar example is BlackGrlsTalk, first a Club and now a House, founded by Shayla Washington.
To hear it in Shayla's words is to know exactly why we have chosen them as our App Icons. This is the truest definition of what it means to gather as a community:
"BlackGrlsTalk isn't just a community; it's a movement. About sisterhood. About balance. About love. There's no "I" in "girl" because it's about us. WE, the collective. Black women from around the globe, like-minded in pursuit of spaces for positivity and growth, each bringing different experiences and perspectives; offering something uniquely amazing to the community that contributes to the strength of the sisterhood."
"Our existence itself defies myths that Black women can't get along, or that we're out to compete with one another. In every message in the chat, every 15 minute room that turns into 15 hours, and even in the silence, there is a love that is genuine, infectious— magical. We laugh. We cry. We learn. Above all else, we hold space for one another."
---
We had the opportunity to sit down with our new icons Shayla, Zee, and Ebony of BlackGrlsTalk. We learned more about how they connected with new friends on Clubhouse and built a safe space and community for Black women across the globe to connect, foster fruitful friendships, and build sisterhood through the power of voice.  
Let's get to know the ladies of BlackGrlsTalk and their experience on Clubhouse.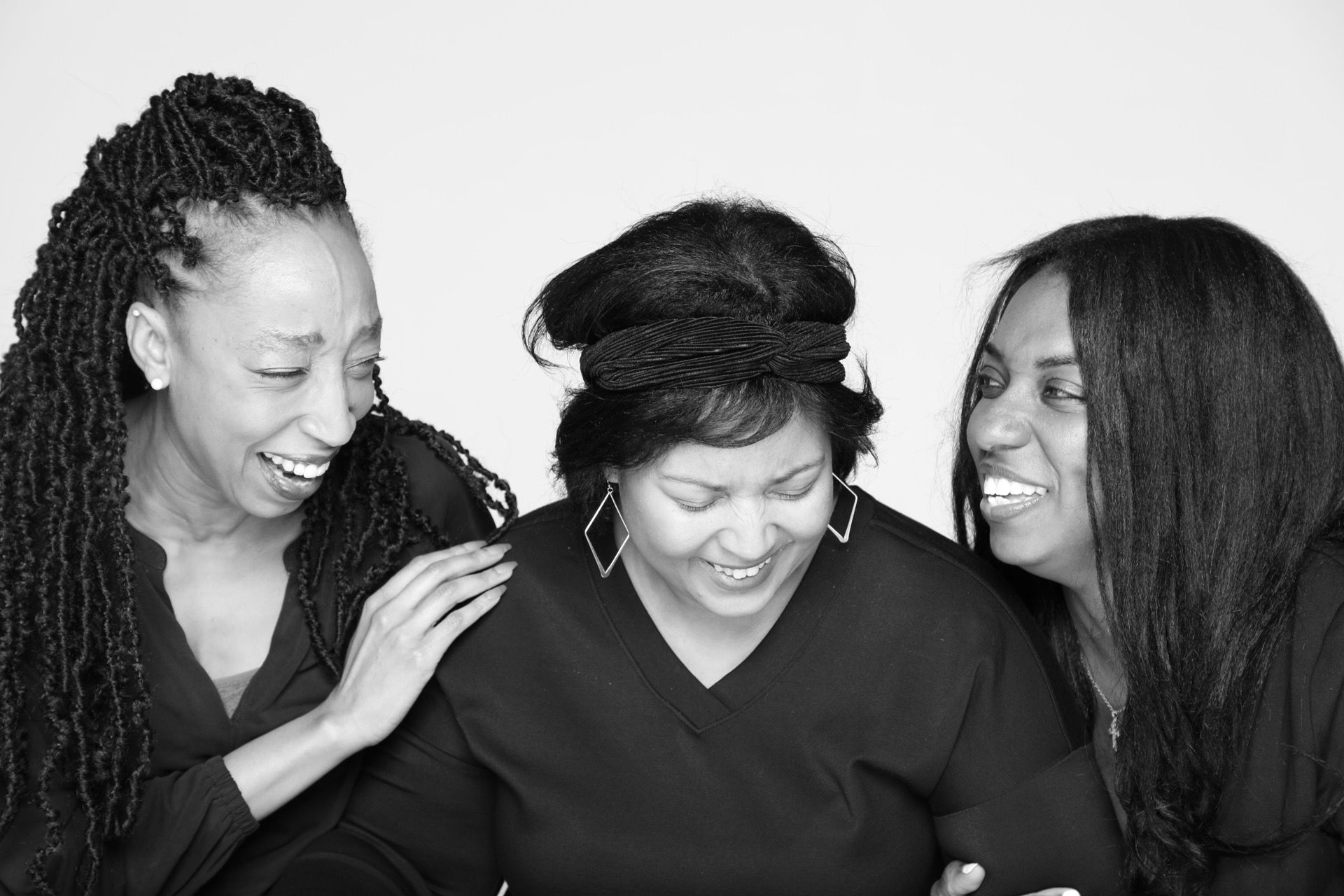 I have AMAZING relationships with some of the women. Closer than any friendships I've had.
Shayla

I am a proud mother of 4, "Nonna" of 3, and a staunch advocate for social audio as a means to create social change.
Over the course of my career, my passion for entrepreneurship allowed me to find a purpose in activism; become a voice for the voiceless, and cultivate spaces for empowerment where individuals can find themselves, their message, and eventually feel confident enough to not just "unmute," but "unsilence."
We are not only a group of women who are themselves, but also Black history in the making Changing the world in various ways, from our couches, our kitchens, or our Pelotons. We are a representation of the future and the power of Clubhouse; the power of voice; the power of community; the power of finding your people.
We are a testament to the fact that: "If you build it, they will come."
For some, that app icon is a sign of acceptance and hope. If nothing else, it says: We are here. A powerful message in a world where so many people struggle to find where they "fit in." Ebony, Zee Zee, and I each represent very different Black women, yet we are all very much sisters. Grls. And we have a lot to talk about.
Zee Zee

Ever since I was a little girl, I learned the true meaning of community, the importance of fellowship as well as  showing love and kindness. Being raised in a big family where my grandmother was the pastor of our church, she would always remind me to allow my light to shine. Clubhouse was the perfect place for me to do this. I have been able to connect with women globally to curate spaces about business, self-care and networking.
When tragedy struck my family last month with the passing of a family member, that's when I truly got to experience the power of Clubhouse. The BlackGrlsTalk community showed up for me in ways I could have only imagined. The support from people I had never physically met was overwhelming and the hearts of myself and husband were so grateful. While my plate is often full as a mother of four, my husband and I both make time to continue to build real connections on Clubhouse when we aren't scaling the family business. It's somewhere we can rely on to fill our cups after a long day, and connect with friends.
I must say my heart is so full. Getting to come together with Shayla and Ebony for such an incredible reason and to be one of the icons representing BlackGrlsTalk for an app that is absolutely incredible was Absolutely Incredible. This filled my cup and gave me something I never knew I needed.
Ebony

My name is Ebony L. Green – although most call me The Ratchet Sage™. I joined Clubhouse on December 13, 2020, with the intention to share what I know from lived experience with those who may never get a chance to work with me at Authentic Distinction. I want visionaries to stop compromising themselves so they can have deeper connections and impact as a changemaker in this world.
On Clubhouse, I teach by facilitating deep conversations about what it takes to develop your Unique, Rare Solution™ so you can get into an Actionable Safe Space™. At Authentic Distinction, I work with visionaries – both neurodistinct and neurotypical – who are born to be changemakers. This app has allowed me to develop deep connections with people I have never met like Zee Zee; plus, folks I have been in connection with on other platforms for years before Clubhouse, like Shayla. What a blessing it was to be able to meet both of these amazing women in person for our ICON photoshoot!
From my experience, Clubhouse has been instrumental in developing authentic connections over the past few years, and the best thing has been their commitment to constantly developing the app with new features and functionality based on user feedback. Through house functionality on Clubhouse, Shayla's leadership, and our collective facilitation and engagement, Black Women have developed a space to be and do in ways that are authentic to each of us – no matter how different we are. We come together and actively support each other daily.
What an honor it is for Clubhouse to choose BlackGrlsTalk as its new ICON – I've always said we shine collectively and individually, and it is a personal honor to represent the women in this authentic community that I consider to be an Actionable Safe Space™.