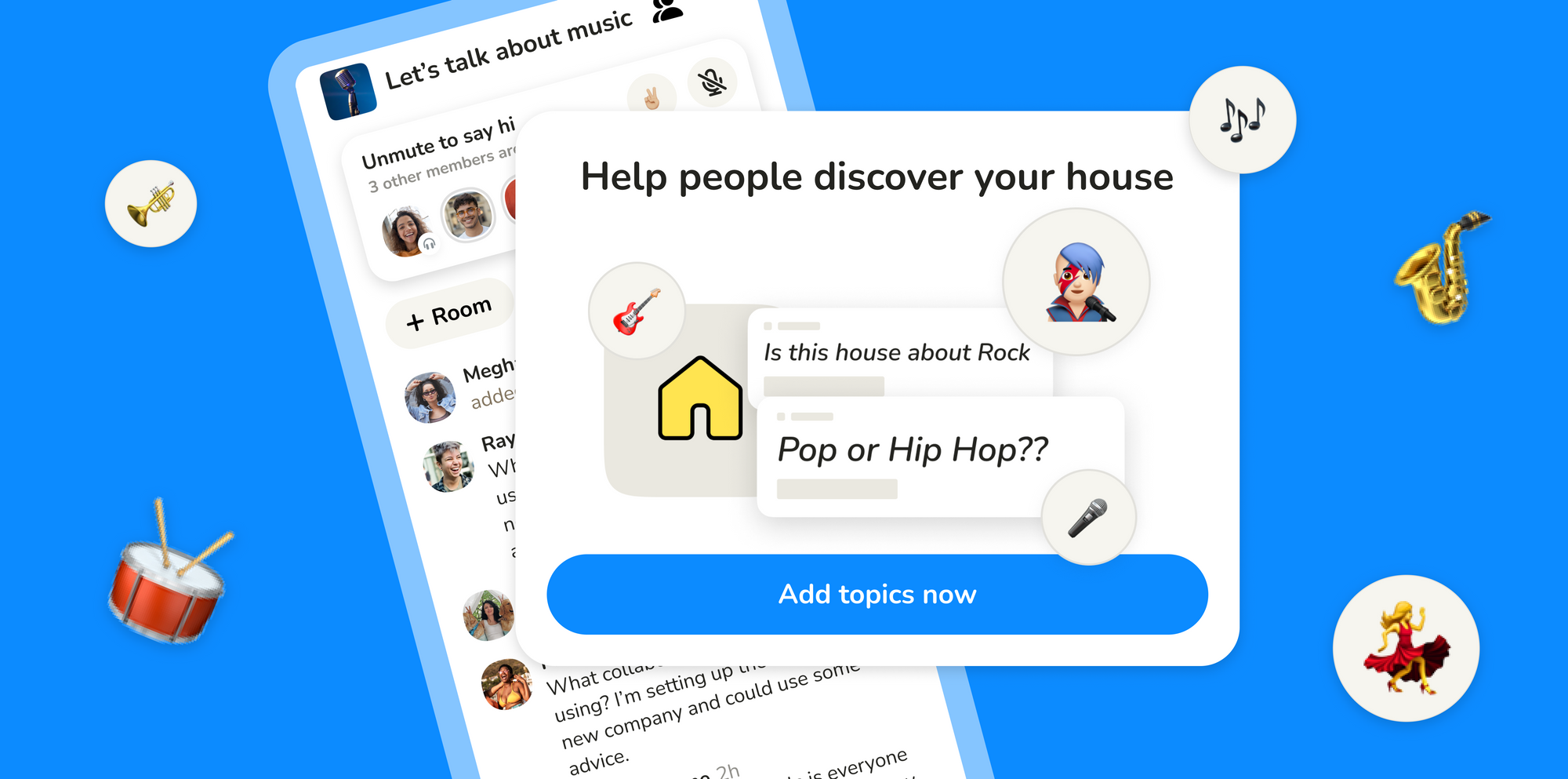 We're excited to see so many new Houses popping up every day! And now, we're making it easier for you to catch the attention of community members who might want to join your conversations by letting you add Topics to your House.
The heart of any good conversation is a group of people who totally get it. So whether it's — 🎭 Broadway Babies, ✈️ Passenger Shaming, 🌐 The Global Telegraph, 🌳Preservation of the Human Race, 🥋 Martial Arts Unity, 🐖Vegan for the Animals, 🏳️‍🌈The Queer Tribe, 🍃Karmahouse, 🗣️Debate Dojo, 🍽️Dishwasher Diaries, 💋Positively Sex, or 😊GIFs and Giggles — there's a House for everyone to join. Adding a handful of Topics to your House brings you one step closer to finding your people.
Head to House Settings and tap "Topics." From there, admins will have the ability to search through our list of available Topics. For more information on how to add House Topics, check out this FAQ here.
If you don't have Clubhouse yet, you can download it on the App Store or Google Play today. And as always, if you have any questions or feedback please let us know. Thanks!
P.S. If you'd like to help us build Clubhouse please get in touch – we're hiring!