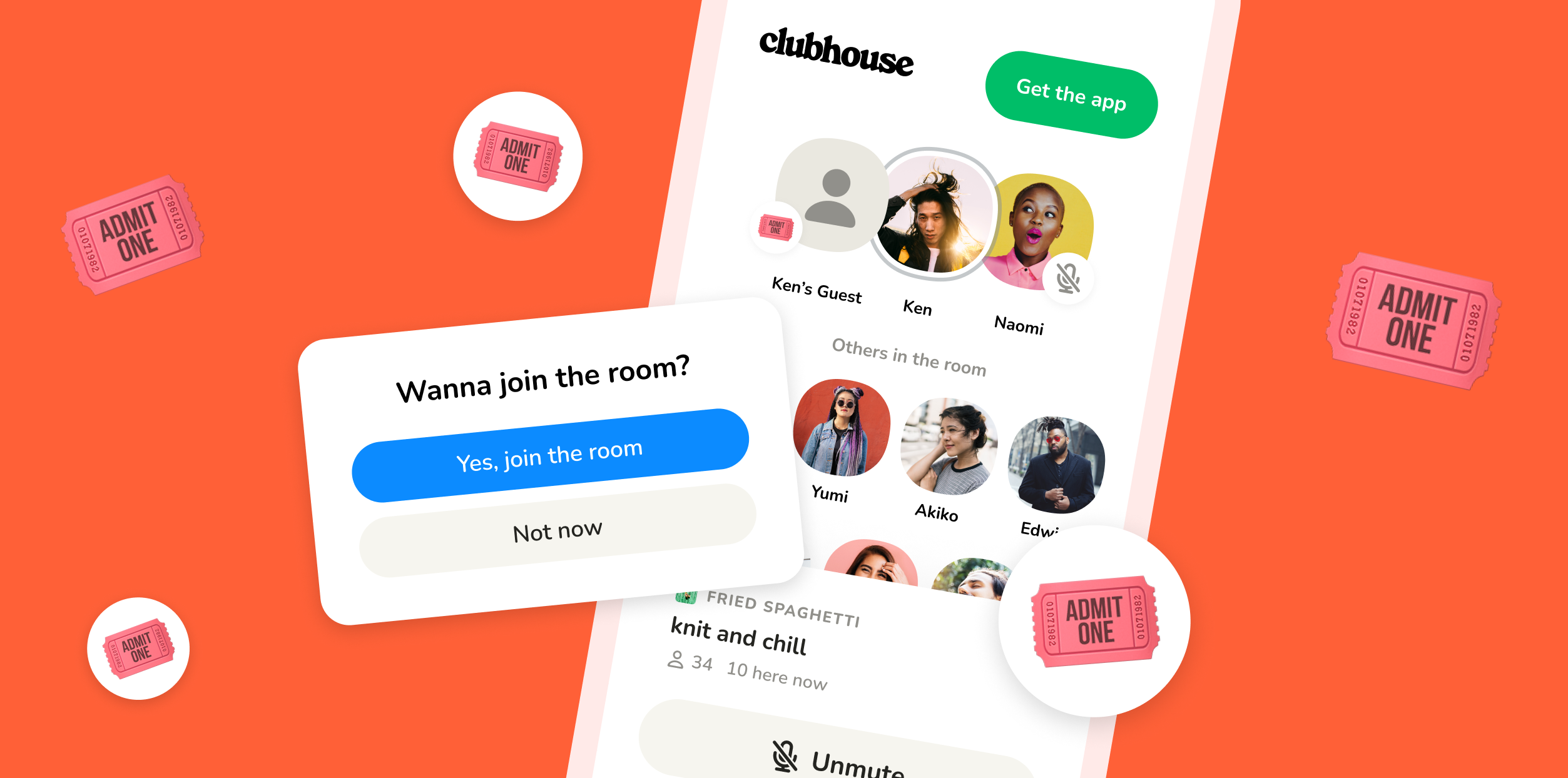 One of the best parts of Clubhouse is meeting your friends' friends. Today, we're launching Instant Invites to make that easier.
Now when you ping friends into a room, Instant Invite lets them join the conversation with one tap — even if they've never heard of Clubhouse before. No downloads. No sign-up. No account needed. Just one tap and they are in the room talking.
When your friends join the room, they'll show up with a 🎟️ emoji next to their name, They can see room details and chat with everyone. And don't worry, mods will still have their usual tools like hand-raise queues and adding/removing guests to keep the convo running smoothly.
We hope that this will help you make good conversations even better, bring experts into your next conversation, and get to know more of your favorite people's friends.
If you don't have Clubhouse yet, you can download it on the App Store or Google Play and let us know what you think. Thanks!

P.S. If you'd like to help us build Clubhouse please get in touch – we're hiring!