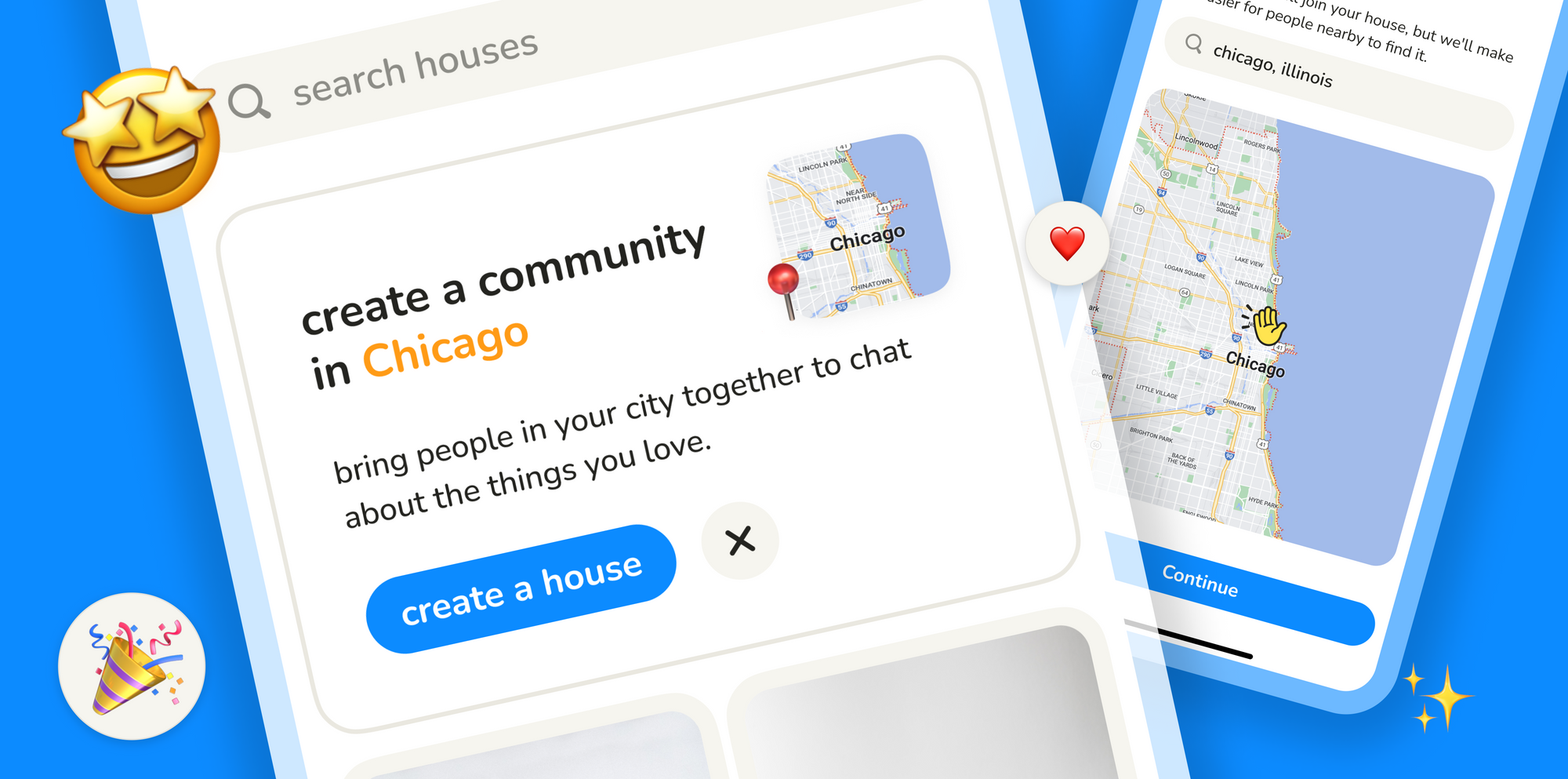 Imagine you're at a nearby coffee shop and you overhear the group next to you talking about the upcoming marathon. Suddenly, you're chatting with them, recommending equipment, sharing pacing advice, and talking about mutual friends you've met at past races. It's moments like these that remind us that our interests are often tied to where we live. Now we're making that easier to do on Clubhouse.
We've added the option for you to add a state, city, or postal code in your account settings, which will not be made public but helps us recommend Houses in your area that may match your interests. If you don't see a House that resonates with you, we encourage you to build your own and bring people together around the things you love talking about, like the NYC Music House or the SoCal Festival Scene. As a House founder, you also have the option to add a location to your House that others will see, making it easier for those nearby to discover and join your community.
We think meeting new friends and growing your community should be effortless. So, whether you're interested in hiking, volunteering, or just hanging out, we think there's a community for everyone to join. For more information on how to add a local designation to your profile or house, visit our FAQ.
If you don't have Clubhouse yet, download it on the App Store or Google Play. If you have any questions or feedback please let us know. We're also hiring, so get in touch if you'd like to help us build Clubhouse!