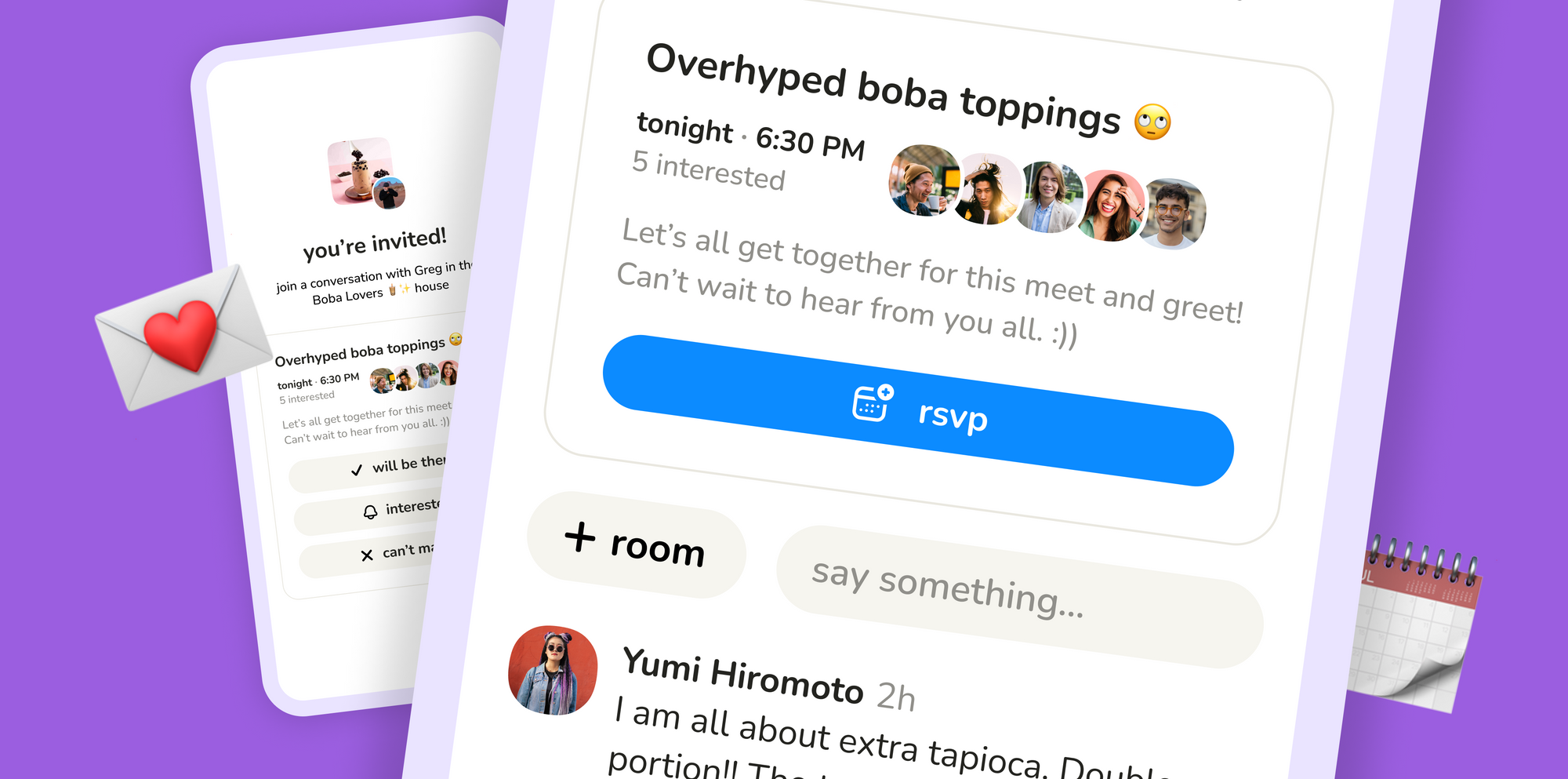 Turn your house into a home by setting aside time to host the people you care about. Whatever your reason for hosting — to brainstorm titles for your autobiography, to hear your friend's extreme couponing deals, or just because — you want it to be easy. So, set the table. Arrange the chairs. And cue *click* the classics. Today we're announcing House Events, a dedicated time for good conversations with your friends.
Whether it's a casual get-together or a full-on party, House founders can schedule House Events to suit the kind of shindig they have in mind. Keep it close-knit for House members only, or make it open to everyone. Also, plan for who's showing up and send automatic reminders leading up to the event with RSVPs.
Get the party started by heading to your House and tapping Schedule Event. From there, you can enter your event details such as the name of the event, date, time, and a brief description. You can easily share your event with your friends on Clubhouse or you can send a link to those outside of Clubhouse where they can RSVP on the web and receive reminders.
For more information on how to schedule a House Event, visit this FAQ here.

If you don't have Clubhouse yet, you can download it on the App Store or Google Play today. And as always, if you have any questions or feedback please let us know. Thanks!

P.S. If you'd like to help us build Clubhouse please get in touch – we're hiring!