If you've been tuning into Town Hall the past few weeks, you know the time has come…Clubs and Houses are uniting under one roof for a stronger, more simplified experience. Since we know you've got questions, below you'll find a list of the most requested features from Clubs that will be fully integrated into Houses by mid-April:
Replays – record important conversations so House members can catch up on their own time.
Public rooms – open up the conversation to anyone who might be interested.
Open membership – let anyone join your House without needing an invitation.
Hand raise queue – make moderating easier and let people raise their hand to join the conversation.
Scheduled events – set up a time for your next meet-up, so your friends know when to stop by.
Enhanced moderation tools – enjoy a customizable house experience using enhanced moderation tools – from assigning moderators and admins to adjustable membership settings and more.
Additionally, your Hallway will be a single, streamlined experience, making it simpler and easier to find the conversations you care about.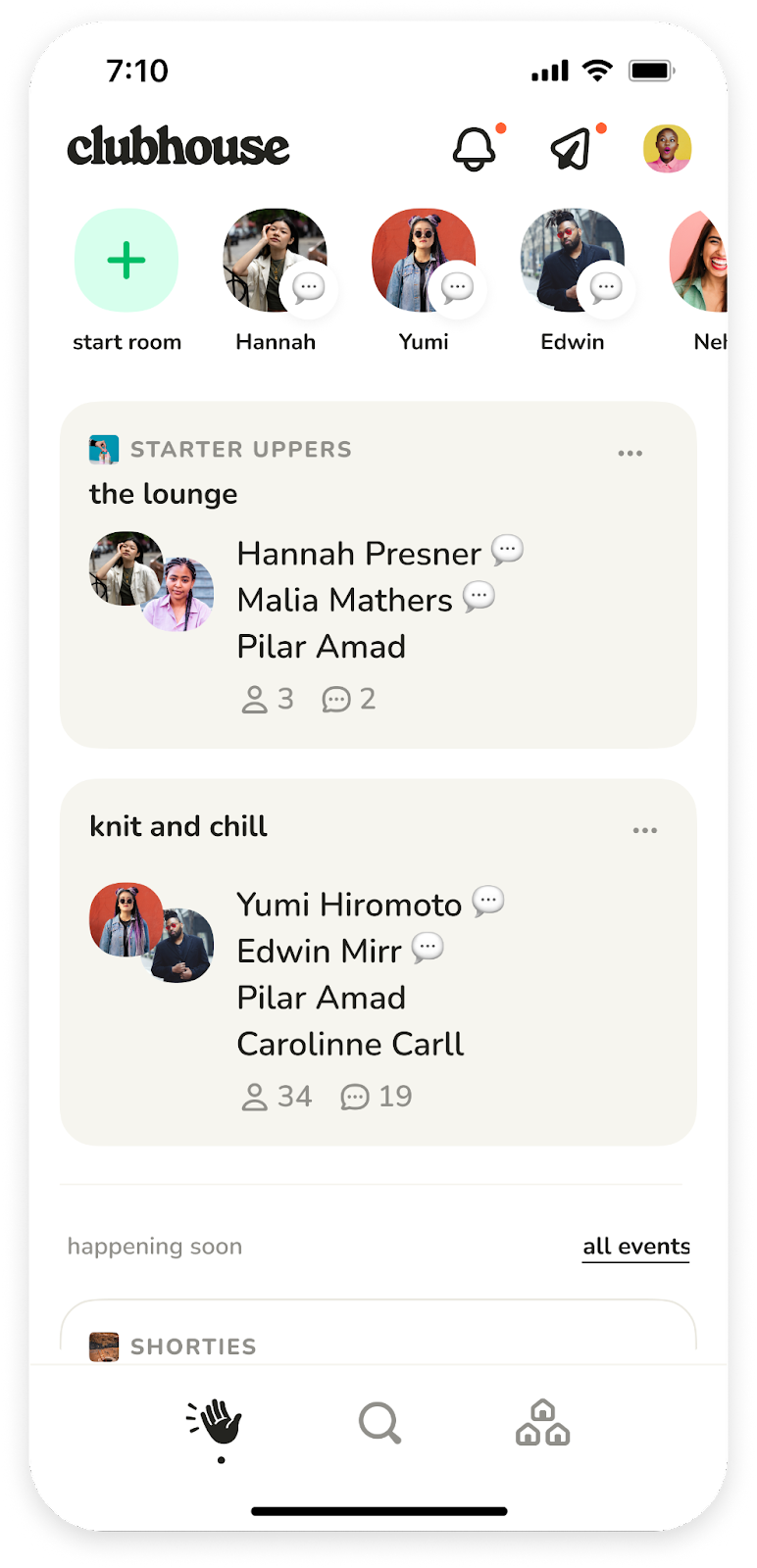 If you haven't already migrated your Club into a House, you can find all the details, including how to set up your House features just the way you like, by checking out our migration guide. By mid-April, all remaining Clubs will automatically be transitioned into Houses, giving you expanded access to the House features you've been hearing about.
By combining Clubs and Houses, our team will be able to build new features and products even faster than before. So, if you've been enjoying features like Instant Invites, Mutuals, and House Lounges on web, we have more in the pipeline we're excited to bring you soon.
To check out the full set of features in the new and improved Houses experience and learn more about how they work, visit our FAQ.
If you don't have Clubhouse yet, you can download it on the App Store or Google Play today. And as always, if you have any questions or feedback please let us know. Thanks!
P.S. If you'd like to help us build Clubhouse please get in touch – we're hiring!