We know that many of you have been asking for a desktop experience of Clubhouse, so we're thrilled to announce a web version of one of our beloved features. Today, we're releasing House Lounges for web, an always-on way to catch up and hang out with your friends on Clubhouse. Yes, that's right! You can now stay connected with your friends and communities without always being connected to your phone 🤯. Let's talk about it.
The web version for House Lounges is just like the app on your phone, but with the added convenience of joining straight from your computer. By accessing House Lounges via your computer, you can experience your favorite lounges and participate in conversations in full desktop glory. Also, did we mention that it's amazing for multitaskers? Whether you're a student, a gamer, or find yourself constantly doing multiple things at once, this new feature allows you to easily finish that presentation or queue up for the battleground while keeping the conversation going. So whenever you need to plug in your phone for a charge or need a break from swapping between apps, House Lounges for web allows you the opportunity to join a fun conversation with your friends and community whenever (or always) with the same easy-to-use experience on your phone.

Ready to give it a try? Turn on your computer, open a new tab, and head to https://www.clubhouse.com/signin where you can find all the houses you're a member of.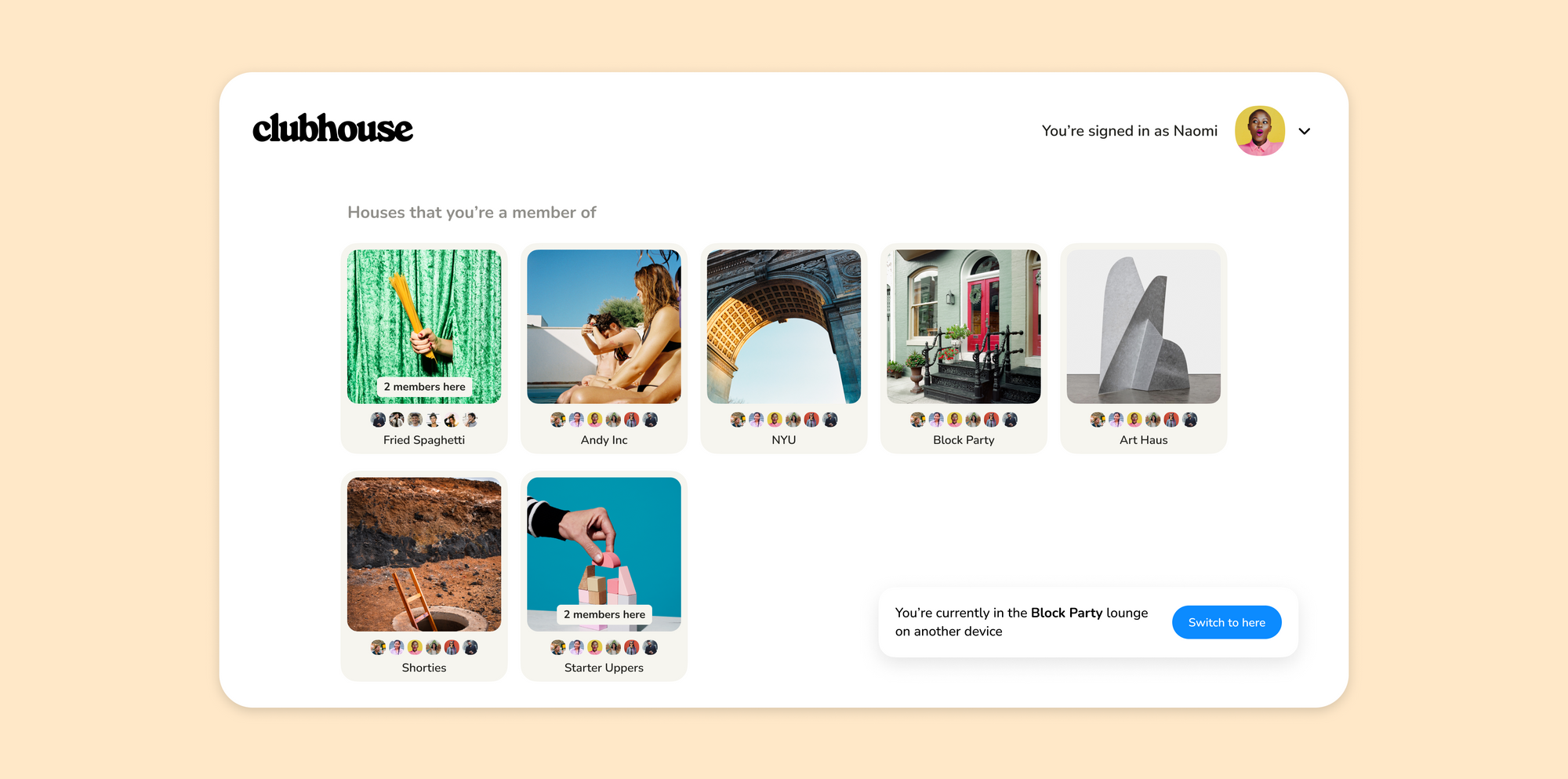 Oh and don't worry! All your favorite lounge messaging features are still there, including replying to threads and reacting with an emoji.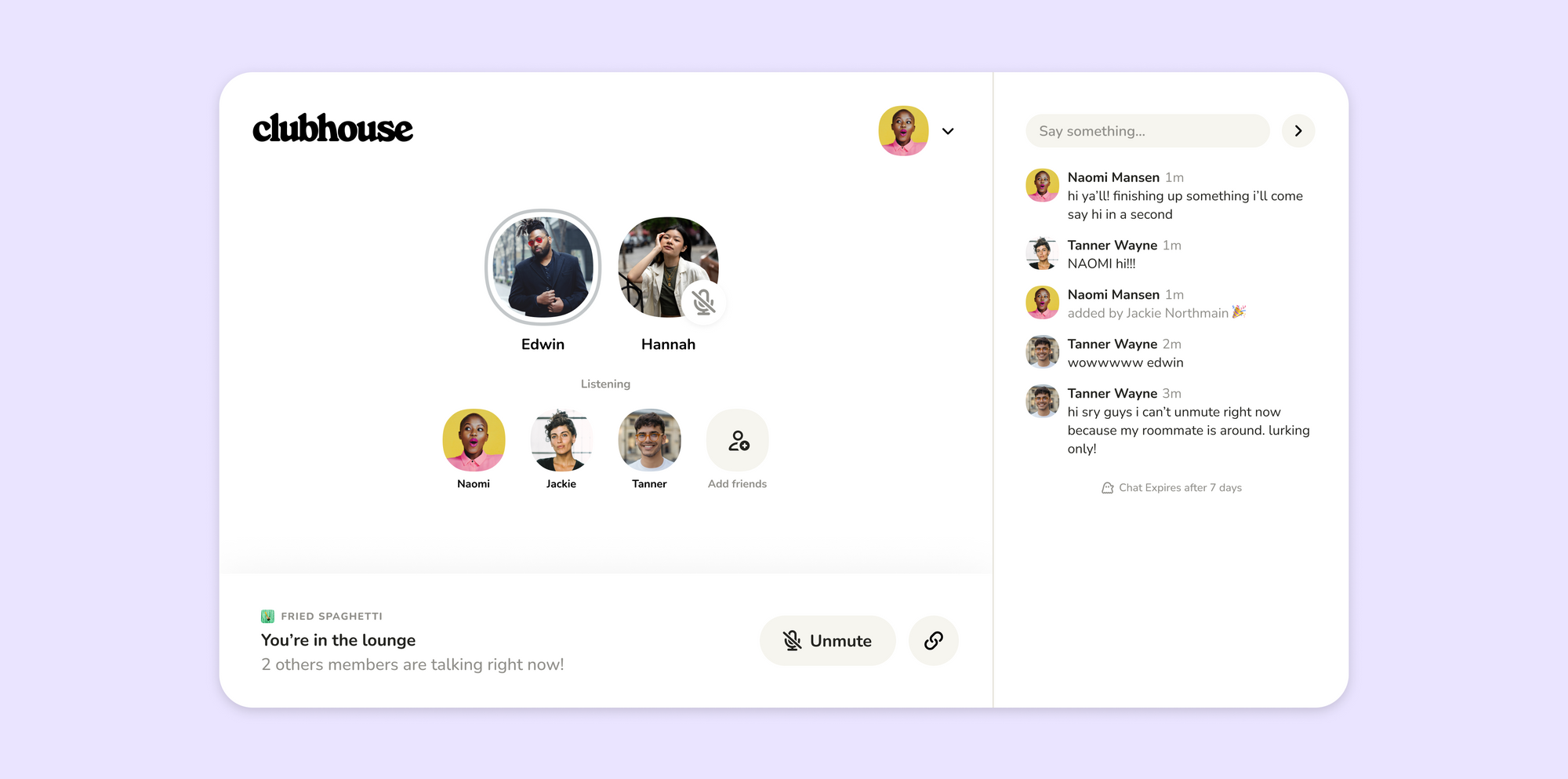 House Lounges for web is now available to all Clubhouse users. We're so excited for the Clubhouse community to give this new feature a try. Plus, the more the merrier so don't forget to let all your fellow house members and friends in on all the fun!
By the way, the Clubhouse team is always looking for new ways to make the platform even better and your feedback is extremely important to us. So please don't be shy — leave us a message and let us know what's on your mind. We're excited to continue building and improving Clubhouse with you!

P.S. If you're someone who would be interested in building the next Clubhouse features for our community, get in touch – we're hiring!