Our new Clubhouse App Icon should be music to your ears: Prayerna.

Prayerna is the quintessential Clubhouse community builder; a well known and loved cultural curator and unifier known for curating and hosting rooms featuring global talent in music, art, poetry and spoken word.

Bay Area-based Prayerna was born in Nepal but has a decidedly global passion for creators and artists from around the world. She is known to listeners of the Clubhouse HQ Sunday Music Room, but her communities in the Himalayan Soul Club as well as the LIVE: International Tuesday Jam Sessions know best how intimately she connects with and unites diverse artists and fans.

Read more our interview with Prayerna below to uncover her Clubhouse story, including how she has used her voice and community to raise funds and awareness for causes that are important to her. Need a soundtrack for the read? Follow her here.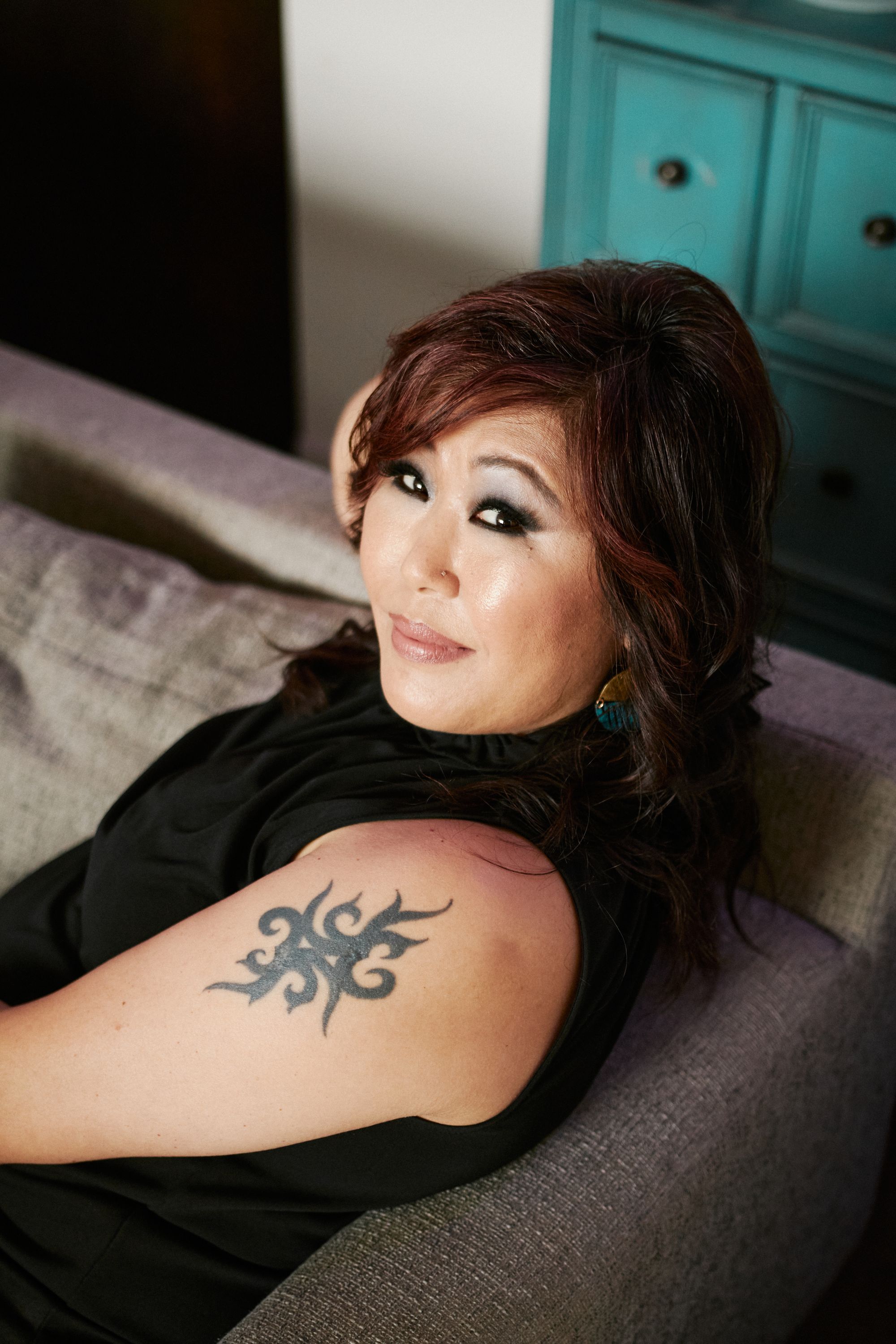 Welcome September Icon! Talk us through your Clubhouse journey - what drew you to the app and what inspired you to become such a prolific creator?
Thank you. It's an honor. Being an audio person, I quickly got drawn to Clubhouse. A virtual friend, Shovana, invited me to the app, and she knows that I am actively involved in creating, hosting events, promoting artists, fundraising for non-profits and so she certainly thought this is my place to be.
My journey here has been absolute magic. I have met so many beautiful people from all around the globe and have built solid relationships, met some of them in person, organized events with them in real life. The amount of talent that is on this application is unbelievable. I started off by creating fundraising rooms during Covid then featuring musicians. Hosted some onboarding rooms for new users from the Housewarming Club and Himalayan Soul. My LIVE Tuesday International Jam Session kicked off when I invited a very renowned Sarangi Player, Kiran Nepali, to the app. It has been more than a year now that we have been jamming with musicians all around the world.
Well! First I love people and I love art; I love to listen and learn. It's like you have a canvas in front of you and what you paint is solely up to you. I chose to paint people.
I feel very strongly about community, co-creation, collaboration, and all of that is possible here and very importantly I am the happiest if I can contribute to one's growth. I love connecting people and I think that led me to curate events where it is more engaging and inclusive where everyone feels that they are part of it.  
One of the many things that sets you apart is that you are a terrific curator of community. Do you have any tips on how to successfully curate a group - whether that's a new club, house, room, or IRL dinner party?
I believe one must be very intentional, purposeful, passionate, committed, consistent to their craft and nurture the relationships we build here. Whenever we create something, there must be a lot of heart into it. I would say, know why you are creating a club, a room, a house or a IRL dinner party. What is the purpose? Are you bringing people together? Are you wanting to just be in a room and chill with friends. Do you want to talk about science? What is it that you aspire your space to be like. Do you want it to be colorful, earthy, minimalistic? I believe it's important to have that clarity. And of course, above all, be kind to people and make sure you acknowledge everyone who is in your space because now you have the responsibility of a host. It is not about you but the people who have come to you.
I would suggest, before you start a club or a room or a house, build friendships, join communities and clubs you resonate with and when you open the rooms invite them. Your friends will be there. Collaborate with other clubs and other curators. Be supportive.
As a former Radio Jockey, you've seen the audio industry change a lot over the years - from primarily FM/AM radio stations to on-demand streaming, to the rise of podcasts and now the era of social audio. Why do you think audio as a medium continues to resonate so powerfully with listeners, despite being one of the oldest mediums? Where do you see it going?
Most certainly! Audio as a medium continues to resonate so powerfully with listeners, despite being one of the oldest mediums because it's more personal. Sound is an emotional experience. There is a relationship that's created with each listener. You are listening to someone's voice, there is no visual interaction for you to base your relationship with how this person looks or what he/she does or doesn't, how old this person is or where this person is from. It's one of the most reliable and authentic forms of communication.
My listeners from my radio shows still remember and recognize my voice. In fact, few of them recognized me on Clubhouse when I was hosting rooms. Recently, I went for dinner at a restaurant and the server asked me "Are you Prayerna from CH?" And I said "Yes, how can you tell?" He said "Because of your voice." Each voice is unique and our brain registers and associates it with certain emotions and its very intimate and personal experience.
There is an aspect of being convenient as well. You are just using your voice, or you are just listening without having to have to do anything to participate. For instance, if you must go visual you have to stop everything and watch but if you are just listening you can do many other things like driving, working or even sleeping.  I believe that audio engagement gives an organic experience compared to other mediums. So, I would say that Social Audio is here to stay and will keep rising.
You're the founder of the clubs "Himalayan Soul," "Everything Nepali," and a key contributor to Clubhouse HQ's weekly Sunday Music Room, among being a moderator and speaker in countless other rooms. Are there any other creative endeavors on the horizon?
Most certainly. I want to keep meeting new artists that are joining the app. That is the reason why I have "The Stage is Yours" every Friday. I want to be able to welcome them and connect them with other artists. Show them around and show them how amazing Club House is …😊 My biggest dream would be to see people collaborating in real life through Clubhouse. I am also in collaboration with The Entertainers Planet where we host Musicals and Audio Drama. I also plan to invite more musicians to the app.
What is the best advice you have received over your career?
Venture outside of your comfort zone. Take that risk.
What have you learned the most about yourself being a part of the Clubhouse community?
That I am addicted to Clubhouse 😊. What I have learned is that I am my best when I can contribute to greater good. When a community comes together, there is nothing as powerful as that.
Anything else you'd like to share?
I would like to acknowledge all my Himalayan Soul family and thank them for being part of my life. I would love to take all their names but that will be a long list 😊 I would also like to thank Clubhouse for creating such a magical application. I wish nothing but the best for the entire team. I know there is a lot of hard work that goes behind the scenes. I am here whenever needed. I also want to welcome all the new users and wish they have a similar experience that I have had.