Hi! After a few days of frying turkeys, regretting eating so much, eating some more, adding things to online shopping carts, and then deleting things from online shopping carts, we're back with some big updates for you this week
First up, we're rolling out the second phase of language localization starting today — to thirteen new languages. Second, we're bringing an update to The Feature Formerly Known As Interests — now called Topics, with a broader, better list of topics that will make it easier to discover rooms and clubs, as well as the option to display topics you follow on your profile so people can quickly see what you're all about).
New Languages
We're making Clubhouse accessible to countless more people by rolling out the next wave of language support. So please join us in saying hello (สวัสดี)
to thirteen new languages available on Android today: Arabic, Bengali, Chinese Simplified, Chinese Traditional, Farsi / Persian, Hausa, Igbo, Marathi, Nepali, Somali, Thai, Turkish, and Yoruba.
We've heard from many of you that language localization has helped you grow as creators and we're excited to continue seeing new party hats from different corners of the world joining your rooms. And, yes, before you ask, more languages and iOS support are coming!
Topics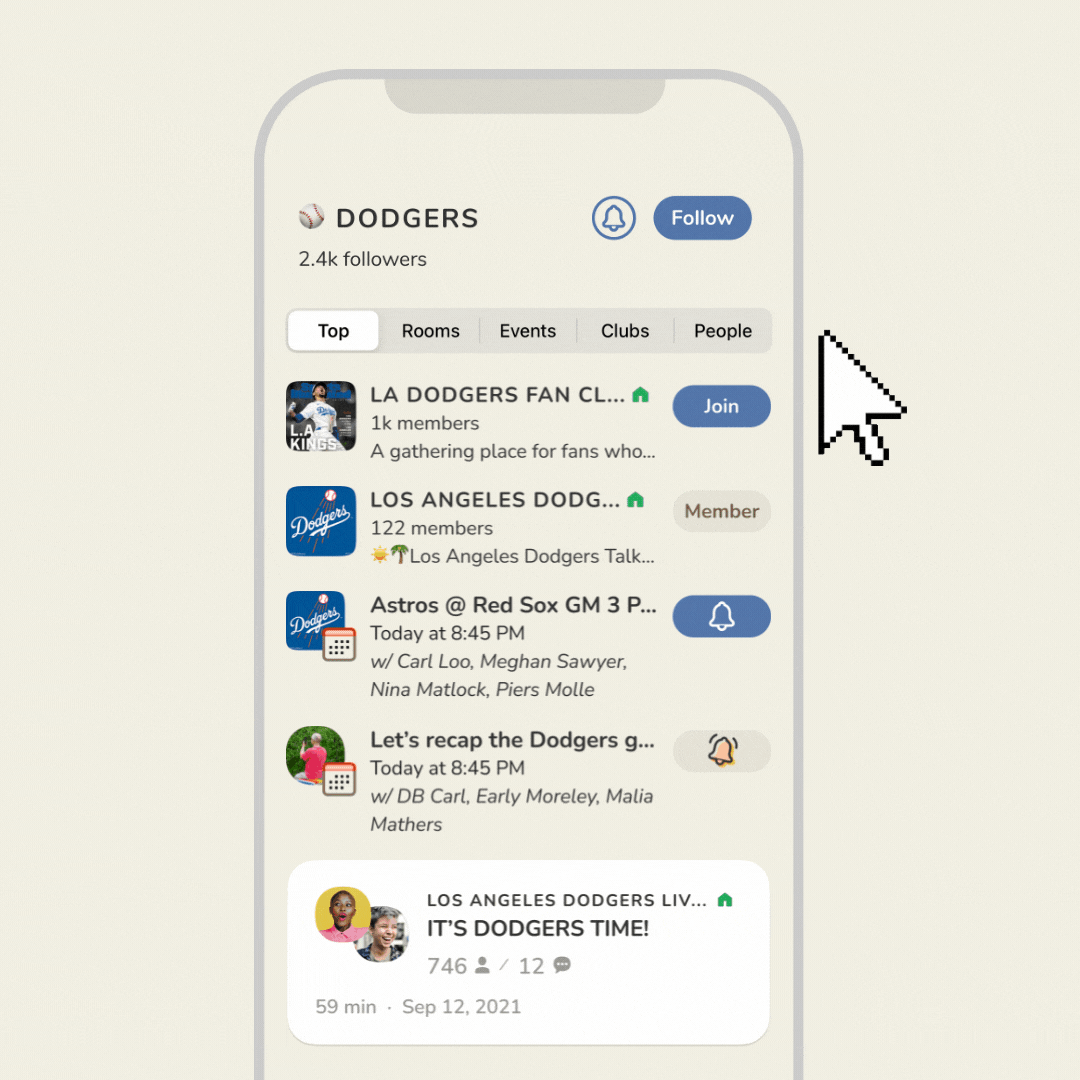 Looking for an easier way to connect with people who might have shared interests? Well look no further than our new and improved Topics.
Topics help you find the rooms, clubs, and people with shared passions or relevant expertise. Starting today, Topics will be more extensive, more helpful and available in more places, so that you can quickly find what you're looking for on Clubhouse.  
Some of the updates you'll see include:
Thousands of more detailed and granular topics so you can search for a topic like "The Dodgers" instead of searching for "baseball" — or your city, university, academic interests or favorite sub-genres of music.
Topics appearing on your profile so that others can easily see what you like to talk about. If you'd prefer to keep your favorite Topics private that's fine too, and you can hide any of them with a simple tap.
New Topic pages, which showcase the top search results, rooms, clubs and people related to each Topic.
Topics on rooms to tell you what they're about. As a creator, you'll be able to add these topics when you create the room or when your room is live.
This update is rolling out starting today to both iOS and Android devices. And this is just the beginning. Very soon in fact you may see it being tested in the wilds of the hallway, the ability for you to create topics of your own!
Whew, that's all for today! Please keep testing the new features and keep the feedback coming!