Last month, we debuted our first-ever group app icon with the three best friends behind Women Watching Sports Live. They've known each other for years, staying close despite moves across the country through their love of every sport from NFL to F1. Our next icons are equally committed to their work, but they met in person for the very first time only a week ago when we took this photo. World, meet Pyotr Kurzin and Anna Olizarivska — two of the main voices behind one of the biggest and longest-running rooms ever on Clubhouse, alongside fellow moderators  Denny Koci, Cami Rosso, Rafael Struve, Jaya Gupta, Stephan Bollinger, Aaron Berger, and Greg Satell.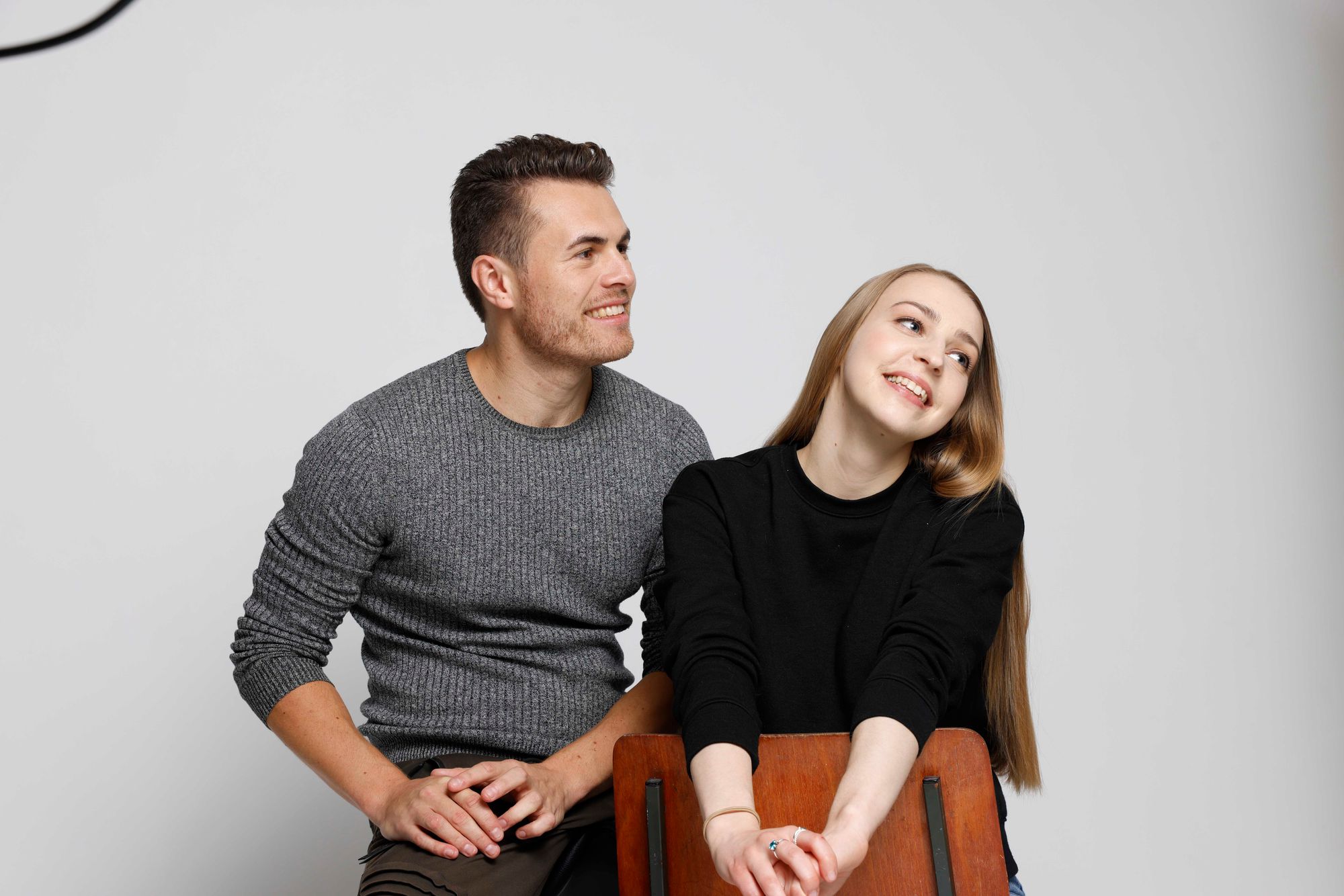 If you've spent any time at all in the hallway lately, you've almost certainly seen the room in question, colloquially referred to as "Ukraine Sitrep." Pyotr started the room out of his club The Big Picture and has since been joined by many co-admins well known to the community. When Anna joined early on, she quickly became one of the top mods helping to keep the room running 24/7. As of today, May 3, the room has been running non-stop for 67 days, and over 1 million people have joined.
Though it was a bit of luck in a dark situation that they met when they did, Anna and Pyotr's life stories are something of a mirror. Pyotr was raised in the UK but currently lives in DC, where aside from his time on Clubhouse, he also hosts a podcast The Global Gambit. His parents, a Russian and a Brit, fell in love and stayed that way even as they were divided by the iron curtain. Anna, meanwhile, is an activist and avid volunteer who also works in IT. She fled her home in Kyiv to the Amsterdam in the early weeks of the war. Last week, the pair met in person for the first time in the Netherlands — the home of the Hague, a fitting site for two people whose work on Clubhouse has been a place of peace, justice, and dialogue across language and culture.
Today, the room they host with a group of now-close friends has helped hundreds of thousands of people bridge the gaps between Russians, Ukrainians, and the rest of the world. Listeners will tell you this room has been a place where real stories from the ground take precedent over propaganda and faulty information, and it's been an emotional lifeline for many struggling to understand this crisis as it unfolds. Pyotr will say it's living proof that the actions of a few individuals can lead to a wave of human connection and understanding that wouldn't otherwise exist.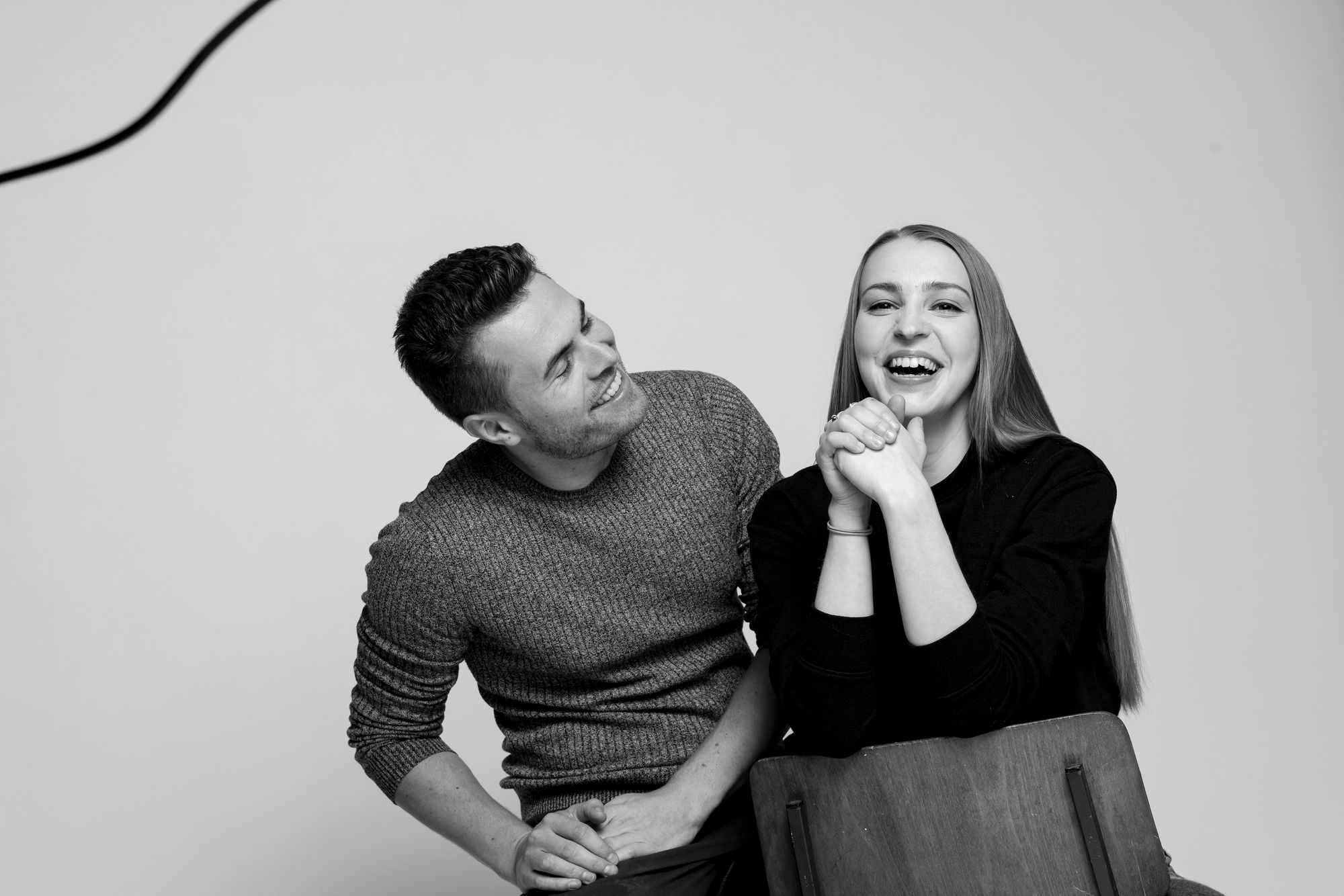 The Sitrep room has been as much a home for regular people looking for a source of truth or comfort as it has been a stopping place for Ukrainian soldiers, whose insights on ground tactics have actually helped local news outlets in their reporting. And the impact goes beyond the walls of the room itself — one rally organized by a listener raised over $2000 in donations and even helped to provide refuge to a Ukrainian family who attended by chance.
There's much more to come from these two. Pyotr also hosts biweekly talks with luminaries ranging from a senior advisor to President Biden, a First Deputy Managing Director of the IMF, and experts from Johns Hopkins School of Advanced International Studies. The icon will swap this Thursday, May 5, so make sure to follow Anna and Pyotr, join The Big Picture club, and subscribe to Pyotr's podcast. Stay tuned for the icon-to-icon interview coming soon!
Pyotr and Anna would like to extend gratitude to the many others who have listened and helped in the room: Bilal Wilson, Marvin Avilez, Dr. Dan Olu, Dr. Keisha Davis, Roifield Brown, Giacomo Behar, Ben Mendelson, Amit Harris, Erum Ahmed, Ben Tristem, Slavie Yarochenko, and Elena Farah.