There's no shortage of people who want to talk on Clubhouse. From Women Watching Sports together to jazz piano rooms to people debating politics, we're all about that back and forth conversation and banter. But we know not everyone in the community wants to raise their hands and jump on stage to participate (shout out to everyone who gave us this feedback during sound check!). Many of you want a way to join in on the conversation from the comfort of the audience. And we get it - cause even on the internet, stage fright exists.
In-Room Chat
That's why today we're introducing in-room chat which will allow users—from the mods to the listeners in the audience—to communicate with each other via text during a live room. Don't want to miss your moment to share a killer joke? Want to put in a song request? Want to react with the 🔥 emoji? You can now drop it in the in-room chat.
For creators, in-room chat will offer another touchpoint with audiences in a room and provide a way to get feedback in real time. We hope that this will make conducting quick polls or sourcing questions from the audience that much easier, and bring engagement to the next level.
Here's how it will work:
Creators in control. Creators will always have full control over in-room chat. You can decide if chats are enabled when you start a room via the room composer. Creators also can delete any message during the live rooms or after a room ends and turn off in- room chat at any time during the room.
Delete your typos. If you've sent a message and want to delete it, you can delete your own messages during the live room or after a room ends.
Mods can mod. You can appoint mods to help you maintain the tone you want for your room and they will be able to delete messages during the live room. As always, your mods can also remove anyone disruptive from the room.
Report chats that violate our guidelines. If someone violates our guidelines in chat you can report them directly from the chat. Long press on their name and hit report. You can also long press to block them.
Catch up on chats after the room is over. Room chats will also appear when someone is listening to the Replay of the room (though they won't be able to add any additional comments to the chat).
If chats are enabled, everyone will see a chat icon at the bottom left of their screen (next to the Share and Clip icons). Voila!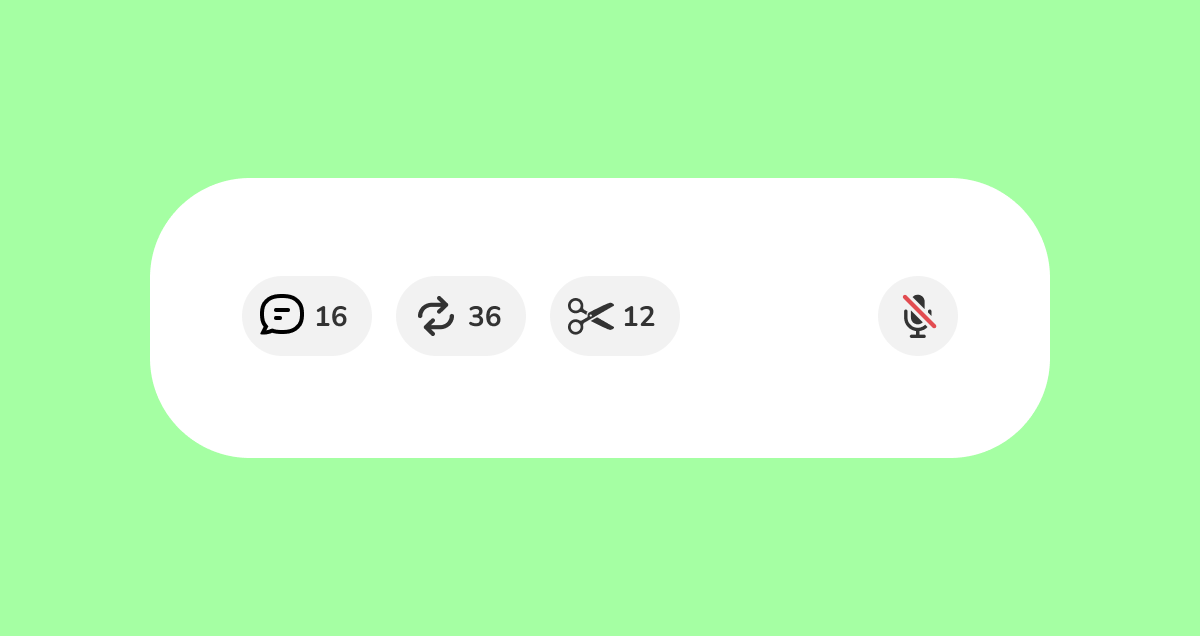 You can tap this icon or swipe right to access the chat and comment on what's happening in the room (text and emojis supported). You'll also see the number of messages next to the chat icon and a red dot will appear when there are new comments you haven't read.
In-room chat will begin to roll out today on iOS and Android. Like always, we want your feedback on this new feature so we can catch any bugs and continue to improve as we roll it out more widely.