Queue the Jeopardy theme song (I know you're now humming it in your head), 'cause we've got some news you've been waiting for… and that's the launch of background music and sound reactions!
Whether you're hosting a big event or just hanging out with some friends over dinner, no party or get-together is complete without a bit of music to set the mood. We already have hundreds of rooms hosted every day focused on live music, but for the rest of us who are less musically inclined, we're making it easy to add more ambiance to your rooms with Background Music.
To turn on Background Music, room Moderators can tap into their Room Details and select from 14 royalty-free options that can fit any mood — from Lofi to Chill — with more to come over time. Use it while you wait for people to join the room, or as a bit of on-hold music when there's a transition between speakers, or simply keep it running to set the vibe throughout the conversation.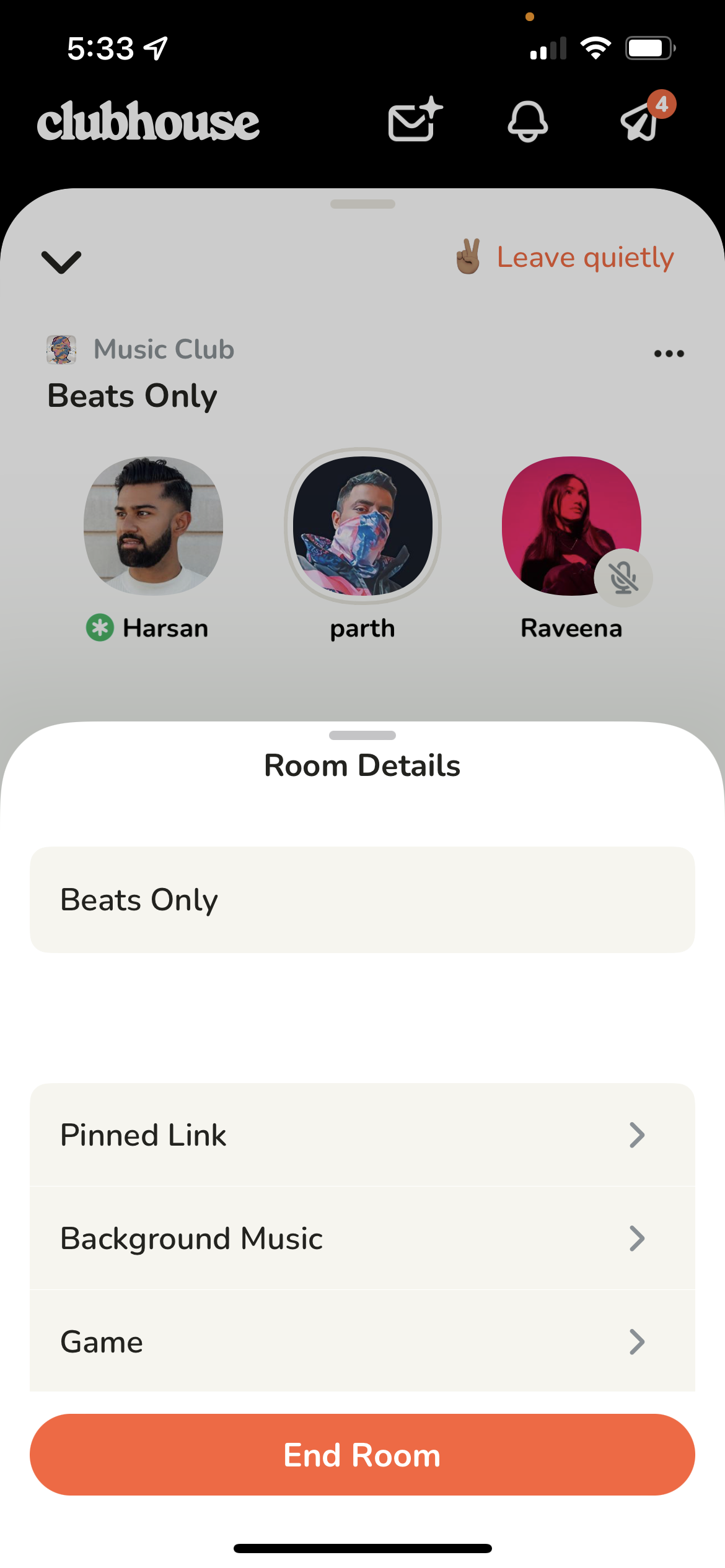 But wait… there's more!
While Background Music is only available to room mods, we have something new for all the speakers out there, too. The beauty of audio is that you can hear each other's reactions in real time – you can hear people laugh and cry and you can hear it in someone's voice when they're being sarcastic or add that extra oomph to really make their point. But sometimes there are reactions that you feel that might be hard to put into words. And that's why we're introducing Audio Reactions, giving you another way to express yourself and engage in the conversation. When you're a speaker in a room, simply long-press on your speaker icon to bring up the Reactions drawer, and tap over to Sound.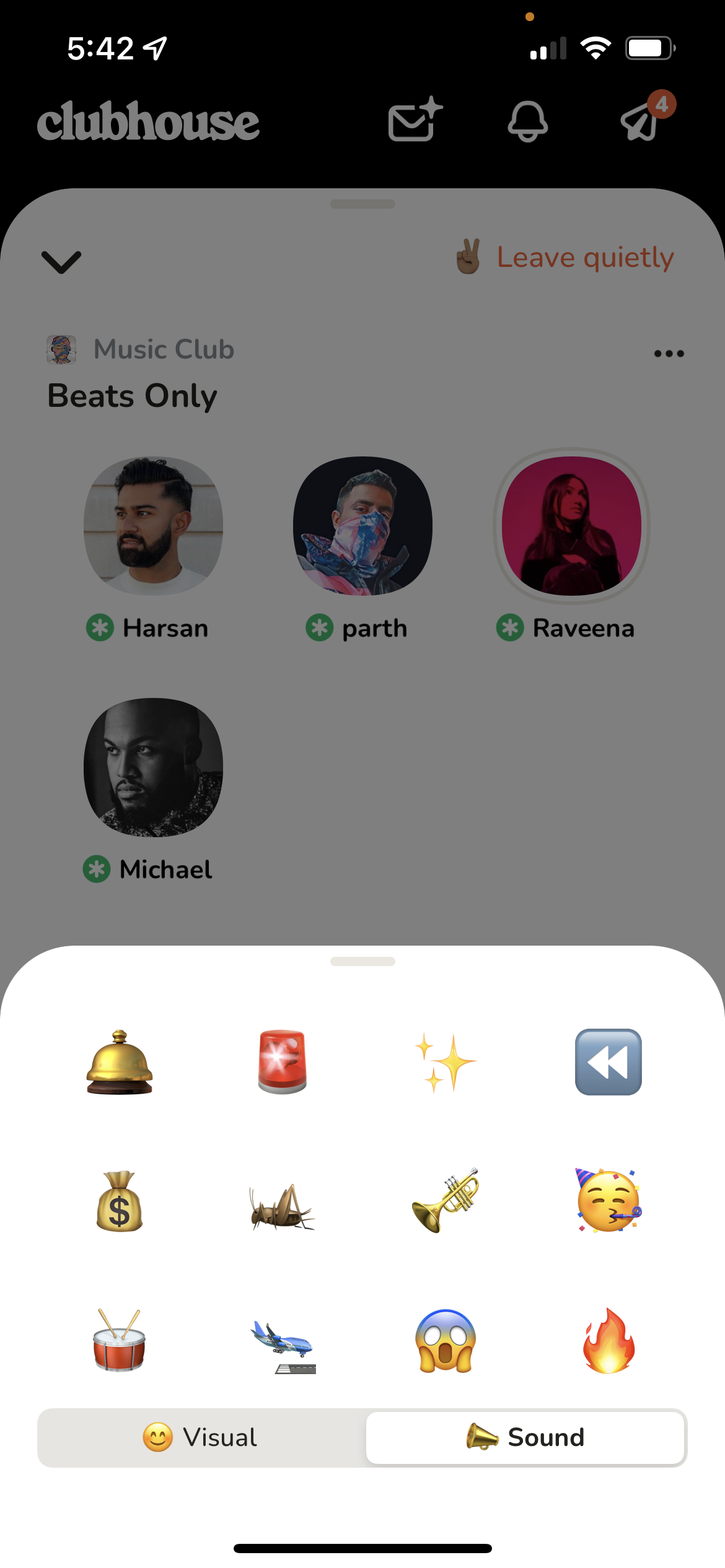 So next time your friend makes another dad joke that didn't get the laughs but deserves some recognition anyway? [🥁rimshot - ba-dum-tis!]
Or you're in a conversation with someone whose last point bears repeating? [⏪ rewind!]
Or when you just need to break the awkward silence when you've run out of things to say [🦗crickets…]
Background Music and Sound Reactions are now available to everyone, and we hope you have as much fun using these new features as our team did building them – the idea was brought to life in a recent team hackathon, where so many of our community's favorite features are brought to life. If you're someone who would be interested in building the next Clubhouse features for our community, get in touch – we're hiring!