Hello again! Another day, another fresh new app icon to grace your home screen. Today we're introducing Daniel Anderson and Calista Wu — and let us just say you're welcome in advance, because once you get to know them you will be in the presence of two of the sweetest, coolest and most genuine people around.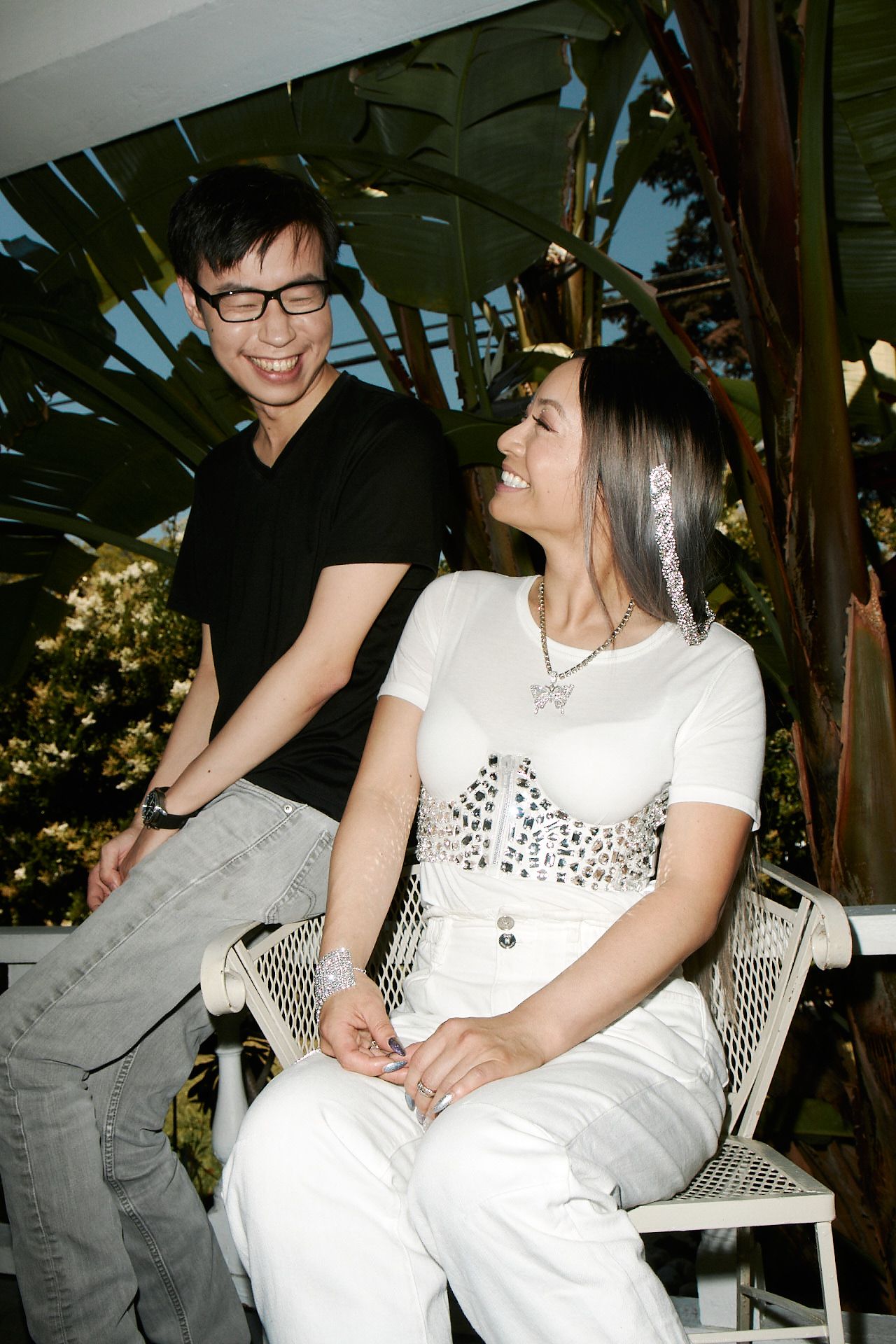 Daniel lives in Seattle and spends his Clubhouse time hopping around a handful of highly active clubs — especially Subtle Asian Traits, Asian Hustle Network and Asian Professional Network. He's also a journalist at NextShark, a reader of bedtime stories, and his favorite party trick is to assign you a Pokémon based on a few short questions. Calista lives in Irvine, she's an attorney turned singer-songwriter, and a club regular in Tech Talks, Hidden Gems and Storms and Stars. She also owns an astonishing amount of rhinestone-embellished items (see above).
Cali and Daniel became friends through the Asian Clubhouse community and have since spent time both in social rooms with their close crew and in person. Update your app now and stay tuned for the Icon to Icon interview where you can get to know these characters alongside past icons Pyotr Kurzin and Anna Olizarivska!